CRESTED BUTTE, USA
SLEEPS 14-16 IN 5 SUITES
PRICES FROM 8,750 GBP PER WEEK
THE CHALET
Located in downtown Crested Butte, our 13,500-square-foot lodge is within walking distance to restaurants and shopping, yet allows easy access to National Forest and Crested Butte wilderness — perfect for #thepursuit. Scarp Ridge Lodge is formerly the Croatian Hall, where miners would gather for drinking and dancing during the silver mining heyday in Crested Butte. It purposefully lives like a home. Think open floor plan, stocked kitchen and pantry, and flatscreen TV slideshows from your day's adventure. Guest-controlled, Crestron entertainment systems are set to music preferences, while coffee and a pre-heated sauna each morning are prep for tackling the trails.
Plenty of Scarp Ridge Lodge guests are hard-chargers—sending it all day while in CB. When it's hang time back at the lodge, we mean business, so you can get right back out there, rested and ready to push yourself one step further. Your wake-up call is simply to embrace authentic, shared Colorado moments.
The Lodge layout is, by design, meant for group hang time. Whether visiting with a big group or on a small family trip, every hang space is meant for memories in the making. The flow between the kitchen, bar, and media room makes Scarp Ridge Lodge an easy, and unique, entertainer.
After earning your turns or a day spent on the river, Scarp Ridge Lodge guests like to work up an appetite. In-house meals are locally sourced and seasonally inspired. Whether dining in or venturing out, you, and your #soulfood spirit, will be well fed.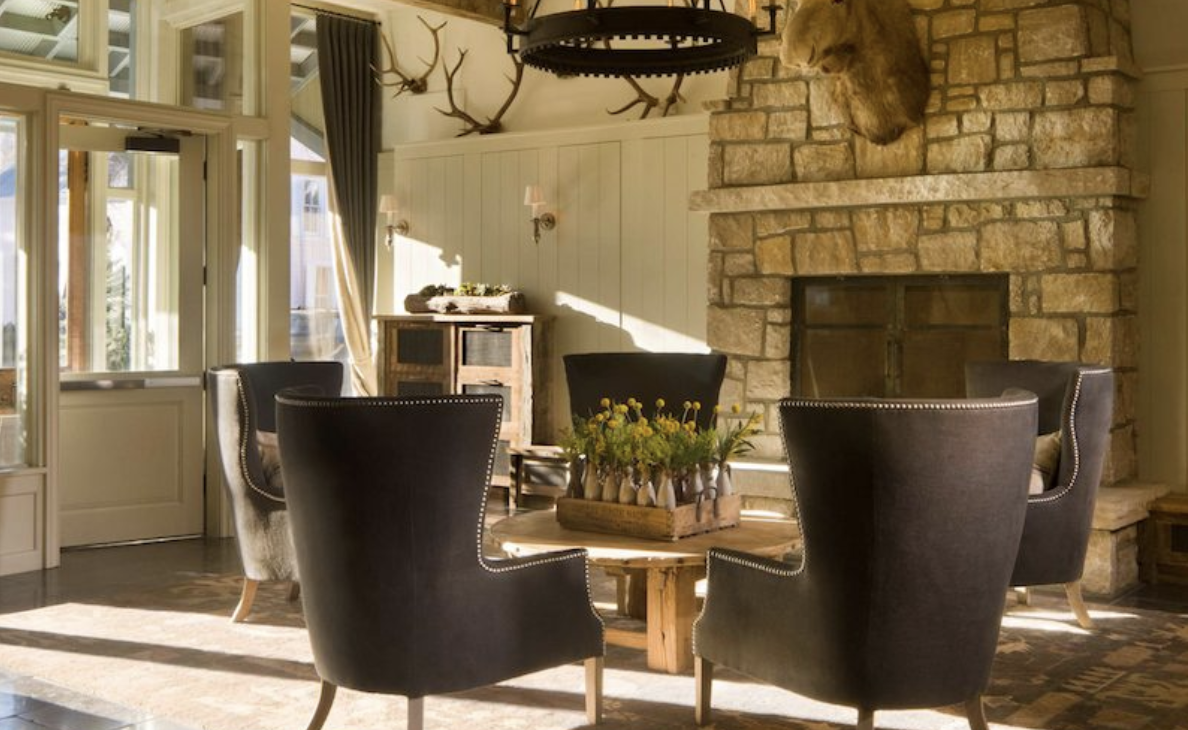 WHAT'S INCLUDED
The Lodge's private chef Ashley Odom creates some amazing flavours and the menu is different every day. She uses seasonal and local produce, incorporating wild Colorado game, and takes into account requests, tastes and dietary requirements
The Lodge has an enviable wine cellar has vintages from all over the world, and a self-service bar full of the finest malts, bourbons and cognacs.
Fully staffed with chef and concierge service
Team of professional guides ready to tailor make adventures and experiences of a life time
FEATURES
Luxury private lodge in the heart of the Rocky Mountains
Five luxurious suites and an ultra cool kids' bunk room
Indoor saltwater pool, steam room and roof top hot tub
LOCATION & ACCESS
Scarp Ridge Lodge is situated in downtown Crested Butte, Colorado, in the heart of the Rocky Mountains
It is a 10-hour scheduled flight from the UK, followed by a 1-hour internal flight direct to Gunnison Airport, or a 4-hour car transfer. Gunnison Airport is just 20 minutes away.